WEBINAR POST- BREXIT | January, 28 2021
We are pleased to invite You on Webinar POST-BREXIT where Mark Gorman, Belen Palao and Sarah Shears from Andersen in Ireland, Spain and UK will explain the issues in terms of VAT and Customs that the companies will face in the upcoming months after the BREXIT.
TERM: January 28, 2021 | 4.00 (CET)
Please feel free to register.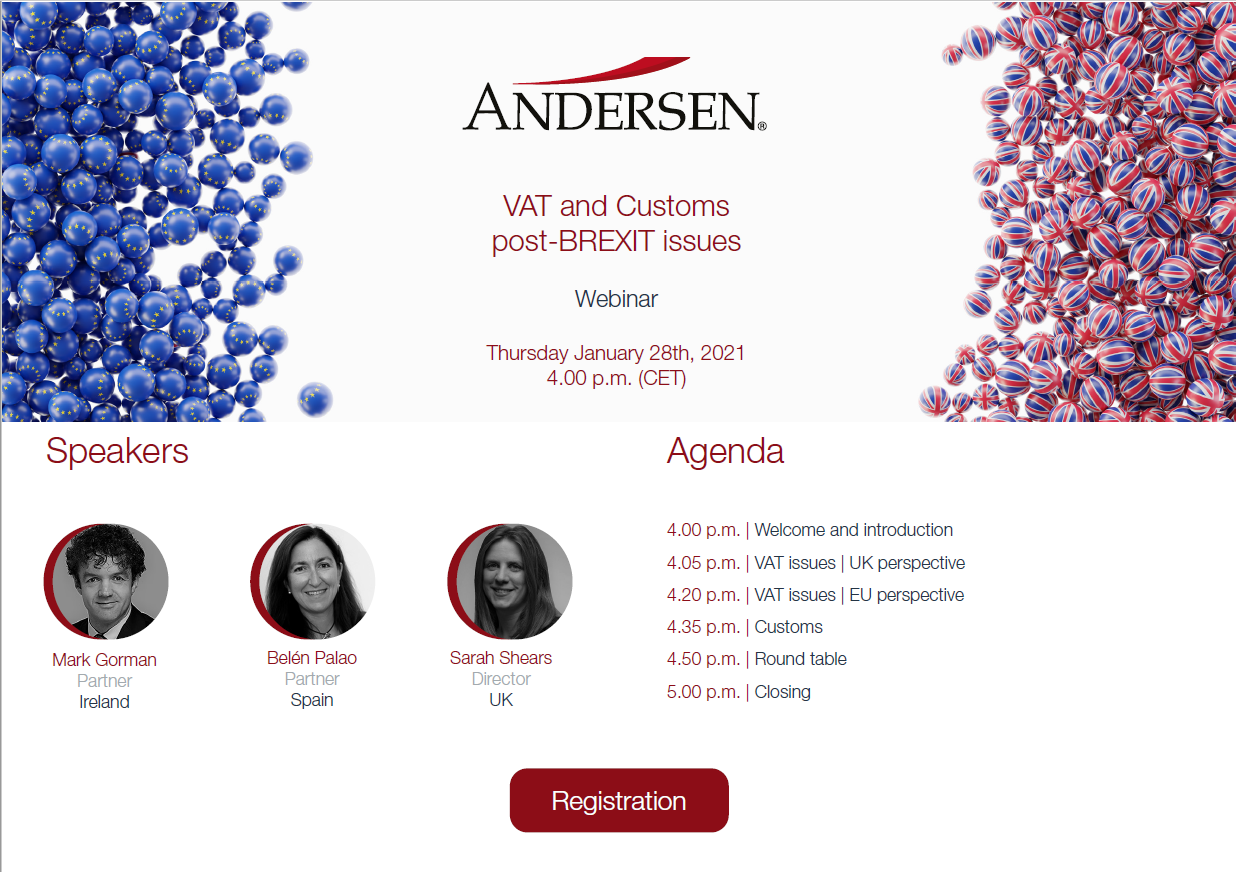 Should you have any questions, please do not hesitate to contact our specialists.
Elżbieta Lis and Aleksandra Kalinowska are at your disposal for any questions concerning Poland.