Dismissals Guide – March 2021
Dismissal regulations are among the most relevant employment issues in any European jurisdiction. Traditionally, this matter has been strongly linked to practically only local and nation-wide developments. Over the past years, the EU has introduced several regulations aimed to unify dismissal regulations across Europe (i.e. Directive 98/59/EC on collective dismissals; and Directive 2019/1152).
Clearly, however, numerous and considerable differences still exist in dismissal regulations applicable in different European jurisdictions. Thus, employers with multinational presence have to confront collective restructurings or individual dismissals under completely different legal frameworks depending on the jurisdiction, despite their common/multinational organizational background and company policies.
To help increase the cross-jurisdiction awareness of varying dismissal regulations, the European Employment Group of Andersen have developed a practical guide that offers an overview of the most relevant aspects of dismissal regulations in each of the covered jurisdictions.
We hope that the guide will be of interest to you.
Dismissals Guide: here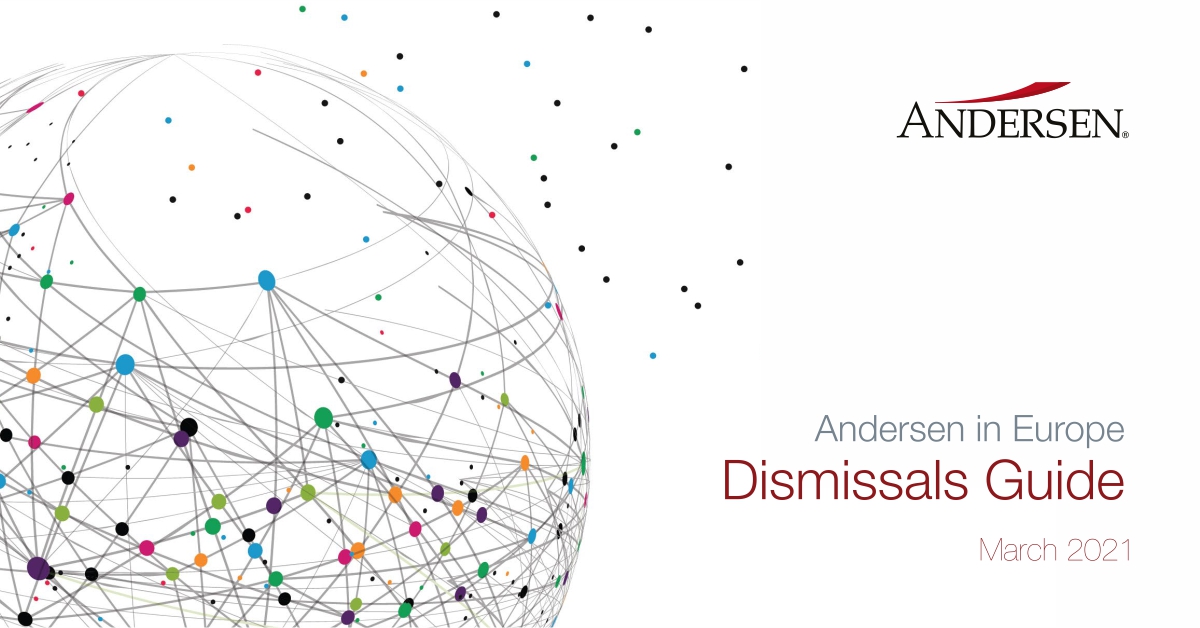 If you have any questions regarding employment or labour law, please contact our experts.